My Team
As a representative for Northwestern Mutual, Josh is committed to helping his clients achieve their financial goals. He doesn't do it alone. Here are the people committed to your customer service.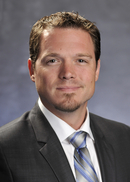 John R Hess
Business
Like Josh, John's mission is to help families and businesses become more fincancially secure. John enjoys working with married couples as well as business owners and entreprenuers. John works with Josh and their clients in many different areas of financial planning, from marketing & administration, to personal planning and implementation.
Personal
John Hess is married to Courtney Pennington Hess. Courtney is a professional family photographer that specializes in taking candid family photos. John & Courtney have 3 young children, Savannah, Greyson, and Sawyer. John and his family enjoy spending quality family time on their hobby farm property in Minnetrista, Minnesota, as well as finding new adventures away from home. As a former tournament bass fisherman, John spends as much time as he can on the water in the summertime.